New Marketing Ideas
for Small Businesses
As a small business fresh marketing is critical to your growth. But where do new ideas come from, to break through the noise and boost your sales? They start with a deep understanding of your customer needs, and a clear plan so you can make better, faster decisions.
No Reason to Limit Your Potential
You have a choice. You could keep doing a good job and rely on word-of-mouth for new customers. This 'organic' growth is OK up to a point, but progress is slow and unreliable. You'll hit a glass wall and struggle to break through beyond that.
And if your marketing hasn't been updated for a while, you're out of step with current conditions.
Which leaves you highly vulnerable when a new competitor or other issue comes along. You'll feel like events are out of your control and grab at any sort of Band-Aid to fix the problem. Too little, too late!
Instead, imagine having a rock-solid, well-researched plan that includes an analysis of your market, the latest insights into customer behaviour and motivations, and a roadmap for growth.
Which you can refer to whenever you make decisions. Not only to answer "what to do", but also, just as important, "what NOT to do".
There's no point in committing valuable resources to a decision that doesn't support your goals. It's so easy to fall into the trap of excellent execution of a weak strategy.
This is the core of our Thriveable Pathway© to Breakthrough Marketing program. Tailored specifically for your needs and budget.
Let's chat and map it out for you!
---
Ready, Fire, Aim!
A common reason why a marketing campaign fails is the lack of a big-picture plan. The roadmap of WHERE your business is going, WHY it matters to your customers, and HOW you'll achieve your goals.
Advertising planning often jumps straight into channel selection – with assumptions about customer needs. But without the discipline of a roadmap, there's a high risk of blindly rushing in. Throwing ideas and money at the situation until something sticks, as the funnel turns into a financial black hole.
You also miss out on the real motivations behind customer behaviour and new opportunities when their needs change.
The result is being dragged into a 'race to the bottom' discount war with competitors. That does nothing for building stronger customer relationships and your point-of-difference value beyond price. These are the essential ingredients of a growing revenue stream. You control value and price on your terms – not dictated by your competitors.
Our Thriveable Pathway© to Breakthrough Marketing program ensures your advertising hits the target.
It's a learning & growing experience to share with your team and collaborators, for the long-term, future health of your business.
The Bottom Line
We understand that every small business is at different stages of its growth cycle. And that's why we have pricing and payment flexibility built into the Thriveable Pathway©.
But to give you a sense of potential costs, here are the starting points at each Step.
Market Analysis
Starts at $3,750, for a comprehensive Market Analysis Report on your current position and recommendations for next steps. Including a competitor review, 'desk research' into your industry, and the latest consumer trends applicable to your situation. Our Assumptions Challenge Test will unearth conventional practices that may be holding you back. The outcome is a clear understanding of your SWOT (Strengths, Weaknesses, Opportunities, Threats), potential differentiation strategy, and tips for future-proofing.
Insights Research
We engage directly with your customers for an Insights Research Report into their behaviour, emotional motivations beyond price, values, and attitudes. We capture their 'pain' in their own words, and potential solutions. Identify their 'Persona segments' for precision targeting, and the Influencers to amplify your marketing. Methods can include a survey, group chat, and personal interviews. Depending on your needs and any existing research, costs range from $5,000 - $15,000.
Growth Strategy
From $2,900 for a detailed Growth Strategy Report as your roadmap for decision-making. This will integrate key points from the Market Analysis and Insights Research Reports and/or your existing information resources into a clear, easy-to-follow reference document. It will start with your current situation and customer needs, and lay out how to counter competitor moves, avoid discount wars, and expand your offerings, market potential, and profitability with a unique position.
Pay as You Go
We fit in with your budget and needs. Pay at each Step, when you need the answers. Think of it as a way of test-driving our relationship!
You'll also receive a free Bonus Subscription to Heartbeat, our monthly Vital Signs of customer trends, attitudes, and values to inspire new ideas.
Commitment Means Savings
However, if you commit to all three Steps at once, you'll receive a 20% discount on the quoted price.
This means the minimum price of your Thriveable Pathway program is $6,655.
You have two options.
1. Schedule a confidential Power Chat with Judy to discuss your needs and aspirations.
2. Dip your toe in the water and purchase the Breakthrough Marketing Action List for just $49. We review your current business and give you quick pointers on the best way forward.
BTW, the $49 is credited against your later purchase of any one of the three Steps.
There are three significant benefits to your business when investing in the Thriveable Pathway to Breakthrough Marketing program.
What is the Thriveable Pathway©?
We have a wide variety of tools and techniques to navigate through your specific situation and challenges.
This is NOT one rigid package that wastes your time and money on activity of no relevance to you.
It IS a series of logical, flexible steps that we've used for over 30 years to help many types of businesses grow their customers and sales.
We can design a personalised Thriveable Pathway© for you from our resources of interactive workbooks, videos, checklists, tip-sheets, and templates to guide you to your most profitable destination.
To follow at your own pace and budget, and use over & over again as your situation changes.
Addressing the key areas of…
Next Level - Innovate To Win!
Are you a Dreamer or Doer?
A Doer is in for the long haul of building their business for sustainable growth. And this is where our next level Innovate To Win program kicks in.
We've developed this specifically for a small business to continually update your offering and messaging. Staying relevant as customer needs evolve and your competitors up the ante on new ideas. Breakthrough Marketing is not a once-only, set & forget activity. Today's 'wow' is tomorrow's 'meh'.
We work with your business as a monthly 'on-tap' service. In consultation with you, we use your Step 3 Growth Strategy to guide ongoing actions.
Depending on your specific needs, our service could include the following …
Innovate To Win is a 'Living, Learning Strategy' that always keeps you up-to-date with knowledge and actions. Our commitment is to always be there for you. Price, content, and duration of service to suit your situation.
Contact Judy for a confidential Power Chat about your needs.
It's very easy to feel overwhelmed in small business these days. Frustrated at a lack of progress, while bogged down in the detail!
There's so much uncertainty and disruption in the world. But with the upside of potential new opportunities out there. But how do you find the time and focus to figure out where to jump next?
We get it! As a small business ourselves, we've done the hard yards in retail, mentoring, market research, creative media-content, IT development, event promotional & PR management, and business strategy. For over 3 decades, and internationally including Australia, NZ, the South Pacific, Asia, and UK/Europe.
What we've learned, and continue to put into practice, is how to cut through what at first seems like a twisted tangle of Strengths, Weaknesses, Opportunities, and Threats into a methodical approach. Usually starting with the customer!
And why, from the raw materials of our experiences, we've painstakingly hand-crafted all the individual elements of our Thriveable Pathway© to Breakthrough-Marketing. Ready to apply to your category, situation, and budget.
Common-sense always costs less!
As we help you quickly untangle issues and seize new opportunities with a clear action-plan.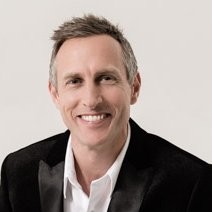 Dean Buchanan
Group Director - Entertainment NZME
Track record of working with winning teams & brands.
He is a world leader in understanding the science of research and audience insights, Eriks has a massive brain and his ability to listen, challenge, and collaborate to set a strategic plan is what sets him apart. His track record of working with winning teams and brands speaks for itself and is now, legendary.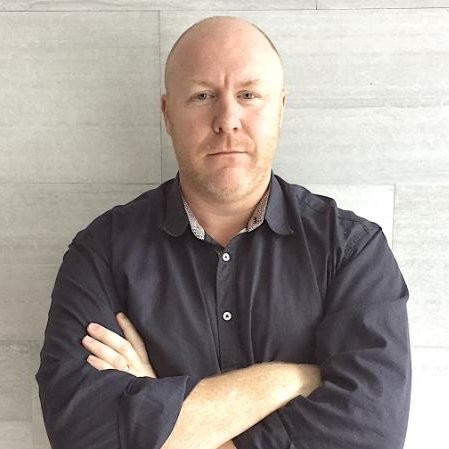 Dan Bradley
Director / Content Director
Clear and concise recommendations
Eriks is tremendous to work with, he has a remarkable ability to distil very complex strategic or tactical challenges into very clear and concise recommendations and actions. It would not be possible for me to endorse him any more highly.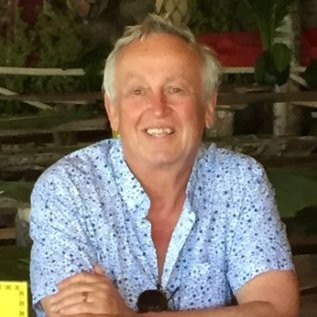 Morris Shanahan
Owner
Stay ahead of your competition
His business really makes sense in this modern world where the distance between management and the customer continues to widen. Only by truly being in direct contact with our consumers will we be able to remain relevant in the modern world. Eriks gives us the opportunity to do exactly that in a meaningful and cost-effective manner.
Marketing is the heart of Business
Customers are the heart of Marketing
Trust is the heart of Customers