creating breakthrough marketing
Growing your business means putting the customer at your heart.
A creative customer-focused strategic plan is the foundation of a

ThriveableBiz®
Small/MEDIUM BUSINESS?
Stop wheel spinning and getting frustrated.
Create new marketing ideas to surprise & delight your customers.
START-UP WITH A DREAM?
Find your idea for a new business in easy steps.
Match opportunities with your skills.
BUSINESS CONSULTANT?
Help overwhelmed clients build customer relationships.
Create new marketing ideas based on their needs.
I want to get this off my chest...
Every day I see advertising or social media posts that do NOTHING for the business except waste time and money.
So, I want to share the most important marketing rule:
Customers don't care WHAT you do - they only want to know WHY they would buy from you.
I've been doing this for a while, and I can tell you it's not easy. But get it right, and your marketing will breakthrough.
I've run my own retail, service and event companies, plus, lost count of how many businesses I've been able to help, and I want to help you.
All you need to do is click on the link above and schedule a time to chat. See you soon, Judy
Does this sound familiar?
Now you can methodically untangle your issues in easy steps, by following our Thriveable Pathway©
Break through the 'same old, same old' to a new world of freedom!
Put Customers at the Heart of your Business
Consider the timeless wise words of management guru Peter Drucker who said "there is only one purpose for a business, and that is to create a customer … the customer is the foundation of the business and keeps it in existence. They alone give employment."
Making a profit depends on how well you look after your customers. Therefore, understanding what motivates someone to purchase from you is your number one priority.
What are their needs, how do you solve their problems, how do you surprise and delight them?
Customer Experience (or CX) is a common term for systems that help you ensure that people's service and delivery expectations are met when they begin a purchase process with you. That everything runs smoothly so they get exactly WHAT they want, WHEN and HOW they want it.
Which all makes sense, as long as you do your homework first on WHY they want it. There's no point in committing valuable resources to a system that's out of step with your overall goals. It's so easy to fall into the trap of excellent execution of a weak strategy.
Instead, imagine having a rock-solid, well-researched plan that includes an analysis of your market, the latest insights into customer behaviour and motivations, and a roadmap for growth.
This is the core of our Thriveable Pathway© to Breakthrough Marketing program. Tailored specifically for your needs and budget.
Let's chat and map it out for you!
---
Ready, Fire, Aim!
A common reason why a marketing campaign fails is the lack of a big-picture plan. The roadmap of WHERE your business is going, WHY it matters to your customers, and HOW you'll achieve your goals.
Advertising planning often jumps straight into channel selection – with assumptions about customer needs. But without the discipline of a roadmap, there's a high risk of blindly rushing in. Throwing ideas and money at the situation until something sticks, as the funnel turns into a financial black hole.
You also miss out on the real motivations behind customer behaviour and new opportunities when their needs change.
The result is being dragged into a 'race to the bottom' discount war with competitors. That does nothing for building stronger customer relationships and your point-of-difference value beyond price. These are the essential ingredients of a growing revenue stream. You control value and price on your terms – not dictated by your competitors.
Our Thriveable Pathway© to Breakthrough Marketing program ensures your advertising hits the target.
It's a learning & growing experience to share with your team and collaborators, for the long-term, future health of your business.
What is the Thriveable Pathway©?
We have a wide variety of tools and techniques to navigate through your specific situation and challenges.
This is NOT one rigid package that wastes your time and money on activity of no relevance to you.
It IS a series of logical, flexible steps that we've used for over 30 years to help many types of businesses grow their customers and sales.
We can design a personalised Thriveable Pathway© for you from our resources of interactive workbooks, videos, checklists, tip-sheets, and templates to guide you to your most profitable destination.
To follow at your own pace and budget, and use over & over again as your situation changes.
Addressing the key areas of…
I get it, you need to know what you're up for before you talk to me. But the reality is that I've never had two clients that fit into a standard box. I work with many businesses and start-ups at all growth cycle stages. So it might be a simple review you need. Or a training session for your team to do it in-house, or the full service.
It's about what's right for you.
But I keep being asked, "how much?" So, below is a very rough guide.
Way easier if we have a confidential chat. From there I'll know if I can help, and I'll tell it to you straight.
Market Analysis
If I do this for you, it starts at $3,750, for a comprehensive Market Analysis Report on your current position and recommendations for next steps. Including a competitor review, 'desk research' into your industry, and the latest consumer trends applicable to your situation. Our Assumptions Challenge Test will unearth conventional practices that may be holding you back. The outcome is a clear understanding of your SWOT (Strengths, Weaknesses, Opportunities, Threats), potential differentiation strategy, and tips for future-proofing.
But in some instances, I can train you to do it yourself.
Insights Research
We engage directly with your customers for an Insights Research Report into their behaviour, emotional motivations beyond price, values, and attitudes. We capture their 'pain' in their own words, and potential solutions. Identify their 'Persona segments' for precision targeting, and the Influencers to amplify your marketing. Methods can include a survey, group chat, and personal interviews. Depending on your needs and any existing research, costs range from $5,000 - $15,000.
Or, I can train you. Don't get hung up on the detail. Schedule a time to chat, and let's connect you with your customers.
Growth Strategy
From $2,900 for a detailed Growth Strategy Report as your roadmap for decision-making. This will integrate key points from the Market Analysis and Insights Research Reports and/or your existing information resources into a clear, easy-to-follow reference document. It will start with your current situation and customer needs, and lay out how to counter competitor moves, avoid discount wars, and expand your offerings, market potential, and profitability with a unique position.
There is nothing more powerful that someone from the outside looking in. You've got the drill by now, we just need to talk.
---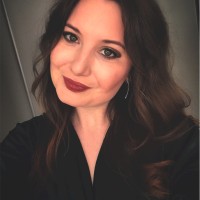 Exactly what it claims: actionable
Hi Judy, I've just completed your eBook and I just have to say it's amazing! So much of what's in there really resonates with me and what I tell people over and over. It's perfectly toned and is exactly what it claims: actionable. There are so many points in it that I've mused over but never articulated. I was honestly uttering the word 'yes!' throughout and, if I'd printed it, there would ticks everywhere!
Elizabeth Wood ,
Owner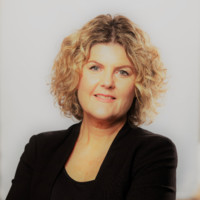 Deliver The 'How-To' For People's Businesses
This is a great piece of work, I especially like the customisable content, Topic Builder which will really deliver the 'how to' for people's businesses and goes beyond being a thought provoking read.
Jo Kitchen ,
Centre Manager

Simple Way to Produce New Offerings
Innovate to Win was a great read for anyone wanting to innovate and drive change in business but not knowing where to start. It was easy to understand and provided great insights into the importance of culture and engagement. I especially enjoyed reading about the idea generation process, a simple way to produce new offerings or problem solve.
Daneesha Spouse ,
Branch Manager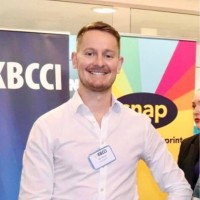 Challenged My View on Innovation
I found this e-book to be a valuable read for me as a people leader, employee & aspiring entrepreneur. The content challenged my view of what innovation looks like, and provided real-world examples and applications to accompany the concepts. As someone who occasionally struggles with creative spark, Innovate to Win provided some easy to follow, methodical solutions, which can be applied in my day-to-day operation. An excellent resource for anyone looking to redefine their process and find that cutting edge for their business or team.
Bart Mead ,
Relationship Manager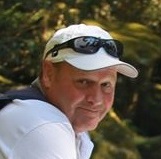 Common Sense Approach
Innovate To Win is an intuitive, common sense approach on how to not only sustain your business but on how to grow it in a rapidly changing world. I've been a decision maker in businesses for over 30 years and can honestly say that, by following the simple steps outlined here, you will achieve benefits you may not have believed possible. In this book, Eriks and Judy Celmins give you the tools to break down the most daunting of issues facing you and your business and turn them to your advantage. You will most certainly gain valuable insights from it on how to capitalise on the ever increasing changes to your industry and in the bigger world around you.
Robin McAdam ,
Owner and General Manager, Port Douglas Apartments

Human Conversation with Customers
I got the chance to watch my clients have human conversations again with customers - rather than just read the data from a survey. Amazing what you find out when you actually chat with people rather than just ask them to tick boxes.
Wade Kingsley ,
Founder - The Ideas Business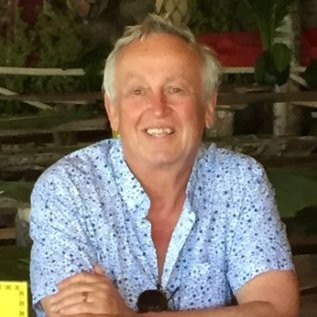 Stay ahead of your competition
His business really makes sense in this modern world where the distance between management and the customer continues to widen. Only by truly being in direct contact with our consumers will we be able to remain relevant in the modern world. Eriks gives us the opportunity to do exactly that in a meaningful and cost-effective manner.
Morris Shanahan ,
Owner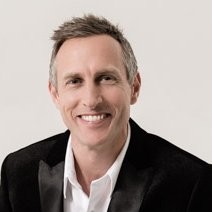 Track record of working with winning teams & brands.
He is a world leader in understanding the science of research and audience insights, Eriks has a massive brain and his ability to listen, challenge, and collaborate to set a strategic plan is what sets him apart. His track record of working with winning teams and brands speaks for itself and is now, legendary.
Dean Buchanan ,
Group Director - Entertainment NZME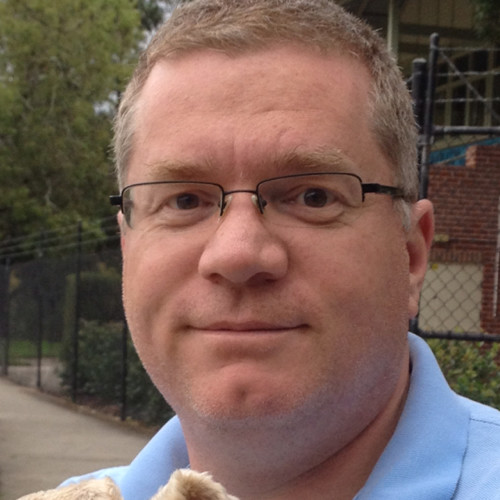 Eriks is a great thinker.
I've had the honour of knowing Eriks for over 20 years and lucky enough to have his wisdom to draw upon professionally for many of those years. Eriks is a great thinker, an excellent strategist, and asks the right questions - of audiences and of you as a 'client'. On a personal level, Eriks is one of the kindest, most empathetic people. A wonderful man to know.
Jason Staveley ,
Head of Music GOLD104.3 & WSFM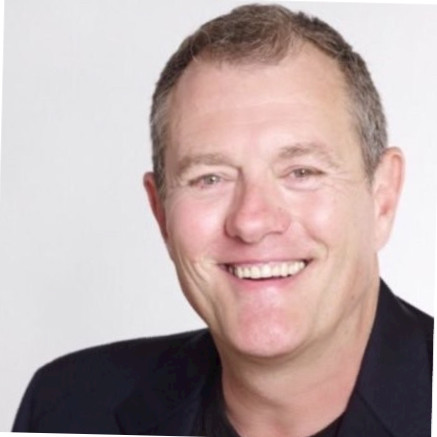 Great wisdom and professionalism
Nobody in radio or the media in general has a greater understanding and insight into audience behaviour and attitudes than Eriks Celmins. I worked directly with Eriks for a number of years and he advised me with his great wisdom and professionalism. I cannot recommend Eriks highly enough.
Brad March ,
Managing Director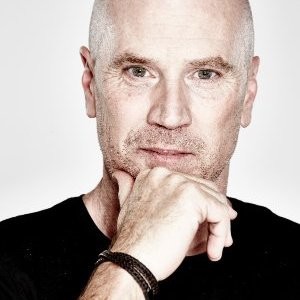 Combination of left and right brain thinking
Eriks is a unique combination of left and right brain thinking. He has the focus and analytical skills to drive any research project, combined with years of programming tier 1 radio stations that allows him to speak the language of today's content creators. I love working with him.
Craig Bruce ,
Craig Bruce Coaching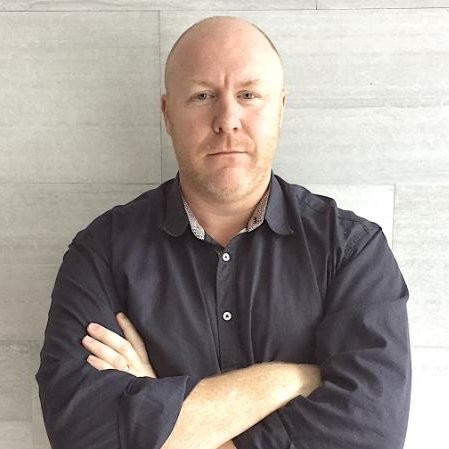 Clear and concise recommendations
Eriks is tremendous to work with, he has a remarkable ability to distil very complex strategic or tactical challenges into very clear and concise recommendations and actions. It would not be possible for me to endorse him any more highly.
Dan Bradley ,
Director / Content Director
Marketing is the heart of Business
Customers are the heart of Marketing
Trust is the heart of Customers